Wednesday, July 23, 2008
Etiquetas: etsy, get the look, handmade, makeup, scarlett johansson
3 comentarios
One of the most popular actresses of the moment, muse of Woody Allen, and now a singer! She always knows how to look good, even with the most regular clothes. Must be her curves! She is not the kind of super thin woman we are used to see in Hollywood, she's more natural and I think that is way so many people like her and so many women want to look like her.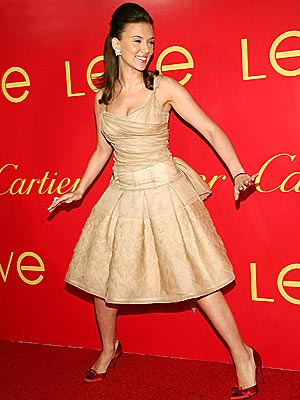 Said to be the new Marilyn Monroe
, she always looks stylish and elegant, and here I have a few items I found in
Etsy
that I think Scarlett herself would love, either for the red carpet or for a regular day.
Sellers, left to right, top to bottom, are (link to the item):
ledthread
,
clairelafaye
,
reddoll
,
idreamicanfly
,
Retrocall
,
thepebblecollection
,
softspoken
,
rockettmansion
,
caramia1313
,
ecochic
,
liinok
,
OriginalsByLynnette
,
bellemichou
,
acbakerapparel
,
damngoodvintage
,
Shovava
,
RedemptionVintage
,
bunnyboutique
,
ecochic
,
Kcoline
And now, some
makeup
! Thi video is based on when Scarlett had her hair dark, but her makeup basics are the same when she is blond.
For more tips on how to achieve a makeup like Scarlett, take a look at this
tutorial
at
iVillage.co.uk
For the hair I could not find any videos, but here are the basic tips, taken word by word from
Associated Content
:
Her slightly-longer-than-shoulder-length hair is usually worn in a tussled manner that is styled slightly back and away from her face. She also frequently wears it in a way that locks fall around her forehead and temple areas. She's also known to wear her hair back in a bun or pulled into clips.
And that's it! I hope you liked this article and the items I found. What do you think? Do you already look a little like Scarlett? Or would like to? Any other celebs you would like to see featured here?
Video from:
MakeupInAction